If a current registered nurse is interested in advancing his or her nursing education, there are a variety of  top RN to BSN Programs in Florida. The Florida Center for Nursing estimates at least a 50,000 full-time RN nursing shortage in the state by the year 2025. Florida RN to BSN Programs aim to produce more highly qualified nursing professionals. An RN to BSN degree provides training in leadership and management to enable RNs to advance their careers.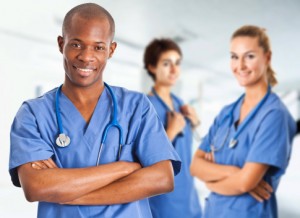 Details About the Top RN to BSN Programs in Florida
Examples of schools that offer RN to BSN programs and other nursing majors in Florida include Miami Dade College, Florida Southern College, and Florida Agricultural and Mechanical University. Miami Dade College's undergraduate RN to BSN program provides students the necessary knowledge and abilities required for nursing practice in all clinical settings. The program requires the completion of nine prerequisite courses before formal admission. Florida Southern College's nursing school offers a part-time evening or weekend program with flexible scheduling. The program requires a total of 128 hours to complete. Florida Southern College also offers a master's program in nursing. In addition to the numerous campus-based programs, there are a variety of online Florida RN to BSN Programs such as Florida International University.
Financial Aid, Scholarships and Online Options For the Top RN to BSN Programs in Florida
Many of the top RN to BSN Programs in Florida offer online options for students who are currently working to pursue their Bachelor of Science in Nursing. Florida Atlantic University and Nova Southeastern University are examples of the best online RN to BSN Programs.
The Florida Department of Education's Florida Office of Student Financial Assistance administers the state financial aid options. A variety of state-funded grants and scholarships are available for students enrolled in accredited programs such as the Florida Bright Futures Scholarship Program, Florida Resident Access Grant Program, Florida Student Assistance Grant Program, and Florida Work Experience Program. Additionally, there are scholarships available for students pursuing Florida RN to BSN Programs like scholarships from the Florida Nurses Foundation.
Learn more about the Top RN to BSN Programs in Florida and others like it here: Top 10 Online RN to BSN Programs