There are numerous top RN to BSN Programs in California for a current registered nurse who wishes to advance his or her nursing education.
Details about Top RN to BSN Programs in California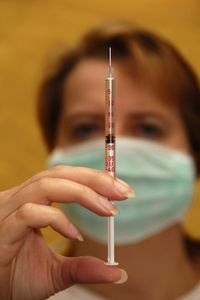 San Diego State University San Diego, California State University Chico, and West Coast University are examples of California RN to BSN Programs. The RN to BSN program at San Diego State University's nursing school typically takes less than two years to complete and many courses feature an online component and clinical experiences. The program requires prerequisite courses with a cumulative GPA of 2.5 or better. California State University Chico's undergraduate RN to BSN degree program is offered part-time and it takes about 15 months to complete. A majority of the courses are online, but campus attendance is required one to two times a semester. The school also offers various other nursing majors at the bachelor's and master's degree levels. West Coast University's RN to BSN program can typically be completed in 19 months and every class is taught in a 10-week term. In addition to the various campus-based programs, there are a variety of online California RN to BSN Programs.
Scholarships, Financial Aid, Online Options for the Top RN to BSN Programs in California
A lot of the top RN to BSN Programs in California are offered online. Online RN to BSN Programs enable working RNs to complete their Bachelor of Science in Nursing degree in a flexible format while still maintaining other obligations. California State University San Bernardino is one of the best accredited institutions that offers an online RN to BSN program. It requires applicants to have a GPA of a 2.5 or higher and requires 90 total credits.
The California Student Aid Commission administers the state's financial aid. Examples of available financial aid programs include Cal Grant A, Cal Grant B, and Cal Grant T. Additionally, various scholarships are available for students pursuing one of the top RN to BSN programs in California such as the State Nursing Assumption Program of Loans for Education.