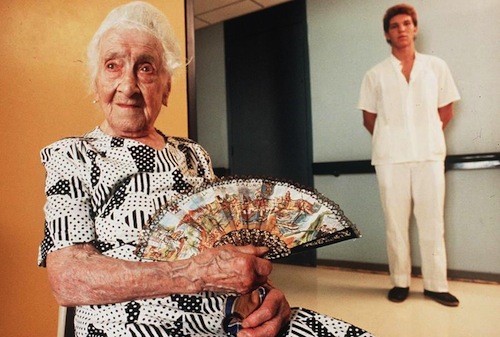 Over the course of history, a handful of "super humans" have beaten the odds by living well beyond even the most generous life-expectancy predictions. In the process, these elderly survivors have broken the mold, challenging traditional theories of longevity and human life span.
Staggeringly, the top ten oldest confirmed people in history have all lived beyond 115 years, which means that each one has easily attained the title of "supercentenarian" (someone who has reached the age of at least 110).
These fascinating people lived through many incredible events. They drank, they smoked, they biked until they were 100, and eventually, they became famous and made longevity history.
There have been a few other people said to have reached ages as ripe as those on this list – among them, Japanese man Shigechiyo Izumi, who reputedly lived till he was 120, and Shirali Muslimov, a Talysh shepherd, who supposedly lived until he was an incredible 168. However, those cases are disputed and unconfirmed, whereas the 10 supercentenarians on our list are all verified.
In the future, perhaps the secrets of their long lives will be available to us all. In the meantime, a simple exploration of each one of these 10 remarkable human beings is sure to enrich our present condition.
10. Christian Mortensen (1882 – 1998)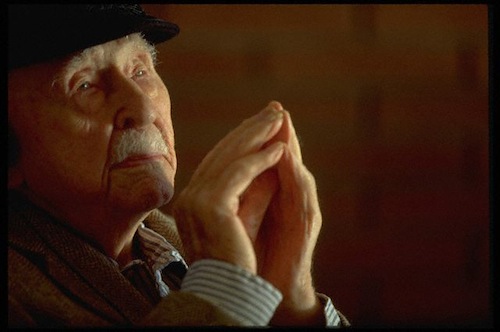 Only one man in history has the distinction of being among the ten oldest people who ever lived. That man was the Danish-American Christian Mortensen. With an astonishing 115 year, 252 day lifespan, Mortensen is the oldest living man on record. He was born on August 16, 1882 and died on April 25, 1998.
Mortensen is unusual, not only because he was male (only 9.5% of confirmed supercentenarians are male), but also because he smoked a few cigars every week – for about 95 years! Staying single is another factor that usually negatively affects longevity, but again, Mortensen broke the mold. He was only married for ten years of his long life.
This extraordinary man immigrated to America in 1903, where he worked as a tailor and later a milkman. So what was his theory on longevity? "Friends, a good cigar, drinking lots of good water, no alcohol, staying positive, and lots of singing will keep you alive for a long time."
He certainly followed his own advice and was proud of being the oldest man in the world.
9. Maggie Pauline Barnes (1882 – 1998)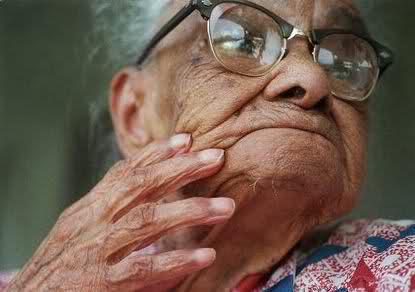 Maggie Pauline Barnes was born into slavery on March 6, 1882. She died on January 19, 1998, at the astonishing age of 115 years and 319 days. Although not much is known about her, her age alone suggests an incredible life. Not only did she survive the hardships of slavery in the U.S., but she also outlived 11 of her 15 children.
In the end, Maggie died of complications from a minor foot infection. What makes her tale even more astounding is the fact that, at the beginning of the 20th century, the average life expectancy was only 47 years for Caucasians and 40 to 42 years for African Americans.
Although the longevity gap between races is currently decreasing, it still exists. Still, Barnes definitely beat the odds. Astonishingly, she survived 75 years longer than the life expectancy at the beginning of the 1900s.
8. Bessie Cooper (1896 -)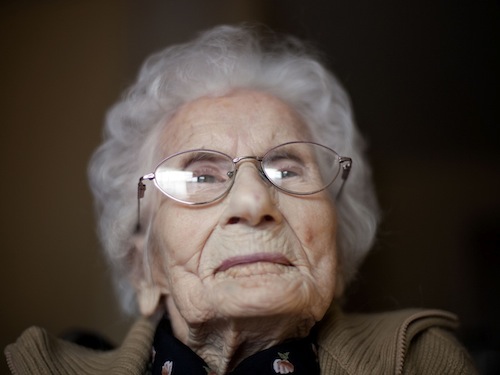 Bessie Cooper was born on August 26 1896, making her 116 years and 17 days old, and the person with the longest lifespan currently alive. When asked the secret to her long life, she replied: "I mind my own business." She added: "And I don't eat junk food."
Bessie's advice for a long life takes on a whole new meaning when you consider the fact that her life spans three centuries. She's lived through two world wars, the sinking of the Titanic, 9/11, and countless other historical events.
Cooper has lived in Georgia since 1917, when she moved from Tennessee to work as a schoolteacher in Between, Georgia. After her husband died at the age of 68, she lived alone on the family farm. In fact, she didn't move into a nursing home until she was a mind-boggling 105.
7. Elizabeth Bolden (1890 – 2006)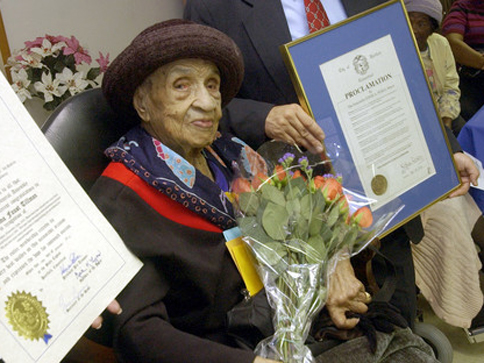 Elizabeth Bolden lived from August 15, 1890 to December 11, 2006. At the time of her death she was 116 years and 118 days old. Elizabeth was nine years old at the turn of the 20th century. She was married and had a child by the time Mark Twain died in 1910. And she was on the verge of turning 90 when Mount St. Helens erupted in 1990.
Born to freed slaves in Tennessee, Bolden's life couldn't have been easy. But despite her circumstances, she lived honestly and simply. Her legacy and longevity genes may not have been passed on to her seven children, because only two of them were alive at the time of her death. Still, someone in her family is bound to have a chance of a long life: when she died, she had over 500 direct descendants, including 75 great-great-great-great grandchildren!
Although Bolden spoke little after suffering a stroke in 2004, she enjoyed celebrating her 116th birthday with two of her preferred treats: ice cream and candy.
6. Tane Ikai (1879 – 1995)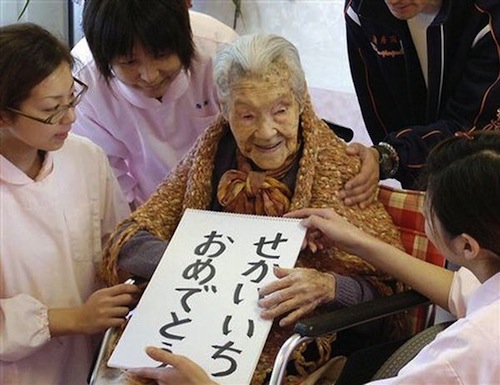 With an incredible 116 year and 175 day lifespan, Tane Ikai is both the oldest confirmed Japanese and the oldest confirmed Asian person ever. Ikai was born on January 18, 1879 to a farming family in Kansei, Japan. She married when she was 20 years old and had four children, all of whom she outlived by the time she died on July 12, 1995.
Ikai enjoyed sewing and pottery until she had a stroke, aged 99. Her diet mainly consisted of rice gruel, which, combined with the traditional Japanese diet, may have prevented her from getting heart disease or cancer.
An autopsy at the time of her death revealed that Ikai had died of kidney failure. She is currently the only supercentenarian to have been autopsied.
5. Maria Capovilla (1889 – 2006)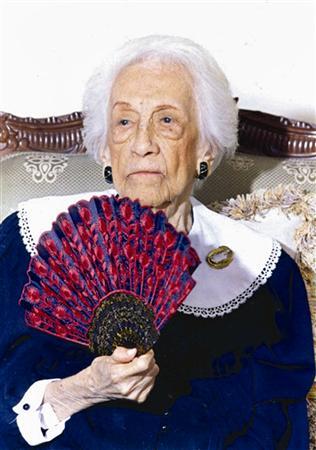 Ecuadorian Mar'a Capovilla was born on September 14, 1889 – the same year the Eiffel tower opened to the public. And at 116 years and 347 days old, she is the longest living South American in history, as well as the longest living person from the southern hemisphere. Capovilla died on August 27, 2006, less than a month short of her 117th birthday.
A model of health and vigor almost to the end, she drank very little alcohol and never smoked. Born to a colonel, Capovilla enjoyed life among the elite of Ecuador and married ethnic-Italian military officer Antonio Capovilla in 1917.
When she was 99, Capovilla fell ill and was given the last rites of the Roman Catholic Church. But she pulled through and was able to walk around without a cane, read the newspaper, and watch TV until just six months before her death. Three of her five children were still living when she passed away; they were aged 78, 80, and 81.
4. Marie-Louise Meilleur (1880 – 1998)
Marie-Louise Meilleur was 117 years and 230 days old when she died on April 16, 1998. Remarkably, at the time of her death one of her sons was living in the same nursing home as her – and her oldest daughter was 90!
A French-Canadian, Meilleur was born in the village of Kamouraska, Quebec on August 29, 1880. Her first husband died of pneumonia when she was 30, and Meilleur moved to the frontier between Quebec and Ontario, where she eventually met and married lumberman Hector Meilleur.
Meilleur claimed that her long life was due to good old hard work, and with ten children and two marriages, she clearly couldn't have been a stranger to hard work. Meilleur also enjoyed the occasional glass of wine and gave up smoking when she was 90 years old, about 27 years before her death.
3. Lucy Hannah (1875 – 1993)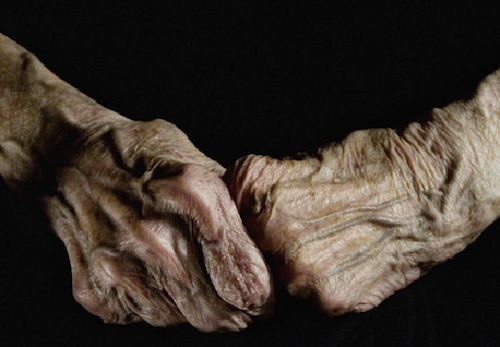 Illustrative image; no photo of Lucy Hannah available
Lucy Hannah is one of the few supercentenarians to never hold the title of "oldest living person" – probably because she lived at the same time as Jeanne Calment, who we'll get to later. Still, Hannah lived to an astonishing 117 years and 248 days and is the oldest black person ever, the oldest African American person ever, and the third oldest person in history. Interestingly, one study found that 15% of super-centenarians born in the U.S. are black.
Hannah was born in Alabama on July 16, 1875, which is only 12 years after Lincoln's famous Emancipation Proclamation. Born Lucy Terrell, Hannah married John Hannah in 1901 and had eight children; she outlived six of them. She was born at a time of growing racial tension, when white supremacist campaigns were a part of everyday life.
Eventually, Hannah had had enough and joined six million other African Americans on the Great Migration, migrating out of the south in the hopes of escaping prejudice. She settled in Detroit and lived there until her death on March 21, 1993.
2. Sarah Knauss (1880 – 1999)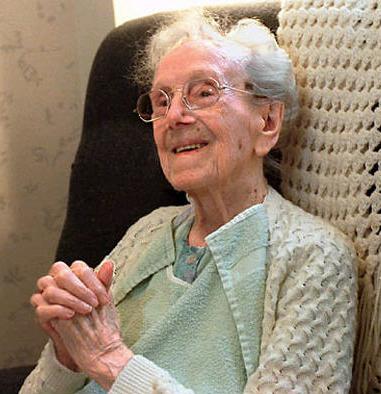 Sarah Knauss is the oldest American and the second oldest person in history. At the time of her death, she was 119 years and 97 days old! This remarkable woman was born on September 24, 1880 and died on December 30, 1999 – just a day or two short of the 21st century. Knauss, however, probably didn't care. When she was told she had become the world's oldest living person, she simply replied, "So what."
Her daughter described her as "tranquil," and said that "nothing fazes her." This may have been part of the secret of her long life, as excessive stress is known to be detrimental to the human body and to trigger negative stress-coping behavior.
Knauss lived through seven U.S. wars, the Great Depression, the assassination of Martin Luther King Jr., and the death of her husband after 64 years of marriage. At the time of her death, she was older than the Brooklyn Bridge and the Statue of Liberty. And, most remarkably, she was 88 years old when Neil Armstrong stepped foot on the moon in July 1969.
1. Jeanne Calment (1875 – 1997)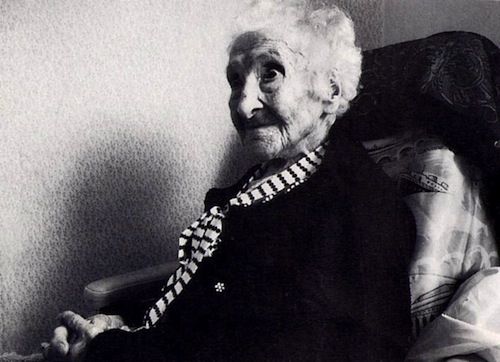 Jeanne Calment is the oldest verified woman who has ever lived, and so far no one has come close to challenging her staggering 122 year and 164 day life span. She was born in Arles, France, on February 21, 1875 – the same year Lucy Hannah was born – and died on August 4, 1997. During her life, Calment saw the invention of the automobile, motion pictures, stainless steel, televisions, and airplanes.
Amusingly, she even met Vincent van Gogh in 1888, when she was 13 years old, and described him as "dirty, badly dressed and disagreeable."
Calment, like Sarah Knauss, was said to be "immune to stress." She also had a sharp wit and enjoyed making up her own longevity ingredient list for her birthday celebrations every year.
Calment rode a bicycle and drank port until she was 100 and smoked until five years before her death. She said laughter, activity, and a strong stomach all helped her to live a longer life. Her best advice, however, may very well be: "If you can't do anything about it, don't worry about it!"