With today's constantly improving technology and healthcare delivery methods, a variety of individuals are pursuing RN to BSN Programs to boost both their nursing knowledge and their salary and as a result are wondering, "What can I do with a BSN degree?"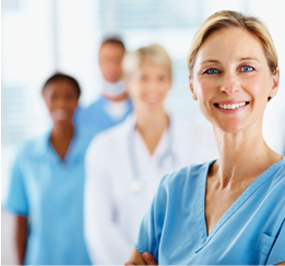 Why Earn A BSN Degree?
A BSN degree opens the door to a broad range of nursing career options. The program is specifically intended for a current registered nurse wishing to advance his or her nursing education. It prepares students to become better health care providers and leaders in the nursing field. Most programs require prerequisites in anatomy and physiology, nutrition, psychology, and human growth and development and enable students to transfer lower division credits. Students must then complete upper division courses such as professional nursing, health assessment, evidence-based nursing, community health, and psychosocial nursing. Most programs require clinical placements where students complete rotations at healthcare facilities while under the supervision of instructors. A variety of Online RN to BSN Programs are available to enable students to continue working in their current positions while attending nursing school.
What Can I Do With A BSN Degree?
A Bachelor of Science in Nursing not only offers personal satisfaction and salary increase, but it also offers registered nurses a much wider range of career options from specializations to management opportunities. A BSN degree also promotes career development and prepares RNs to pursue graduate nursing opportunities such as a Master of Science in Nursing. Examples of possible positions for a BSN degree include clinical hospital staff nurse, head nurse, clinical staff recruiter, nursing chief, and critical care nurse.
Examples of schools that offer online RN to BSN programs include Arizona State University, Northeastern University, and University of Texas Arlington. Arizona State University offers its RN to BSN program through its College of Nursing and Health Innovation. Students are able to complete the program in about 13 ½ to 18 months and the courses are delivered through a variety of instruction methods. The RN to BSN program at Northeastern University takes about four years of full-time study to complete.
A BSN degree is one of the most versatile degrees available. There are almost as many answers to the question "What Can I Do With A BSN Degree?" as there are people asking the question.