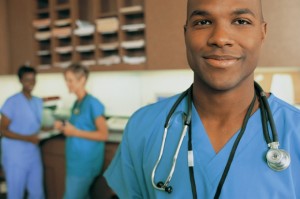 Welcome to Best RN to BSN Programs, your expert source for information on RN to BSN degree programs. With an RN to BSN program, you aren't starting from scratch. These programs are designed especially for registered nurses who have already earned an associate degree. Many offer flexible schedules to better accommodate working professionals. Best RN to BSN Programs is ready to help you find the program that best fits your individual needs. Check out our picks for the top online degree programs and explore our lists of degree programs by state. Discover tips for completing an online program. Learn what jobs a bachelor's degree helps you qualify for and what salaries these positions command. We've even assembled a handy list of links to other useful nursing websites.
Why does someone who is already licensed as a registered nurse need a bachelor's degree in nursing? RN to BSN programs aren't about becoming a nurse; they're about becoming a better nurse and unlocking even more potential career paths. Interested in pursuing a career in health care administration, nursing informatics or management? Chances are, you'll need a bachelor's degree for that. Intrigued by the notion of becoming an advanced care registered nurse like a nurse practitioner, nurse midwife or nurse anesthetist? These high-paying nursing careers require advanced training, and a bachelor's degree is a necessary first step. Count on Best RN to BSN Programs to provide you with the information you need to select the degree program that can make your career dreams a reality.
Some interesting facts about nursing careers:
While the median salary for registered nurses was about $65,000 in 2012, the top 10 percent of registered nurses earned nearly $95,000 that year.
One out of every five registered nurses worked part time in 2012.
In 2012, the median salary for advanced practice registered nurses was $96,500. The top 10 percent of these nurses brought home over $161,000.
With the surging demand for health care, experts are expecting the job growth rate for nurses to be close to 20 percent. It they're correct, this will create thousands of new jobs and opportunities for individuals with the proper training.
Learn more about an RN's road to earning a bachelor's degree by visiting our homepage at Best-RN-to-BSN.com. Still have questions? Please contact us.
Sources: